Programs
Hope Rural Programs
The growth and development of Hope Rural School over these past thirty years is due in large part to the hard work and dedication of the administration, faculty, board members, volunteers and donors who have given of their time, talent and treasure.
Academic Day
Aftercare
Food Program
Literacy Program
Summer School
Parent Outreach
ACADEMIC DAY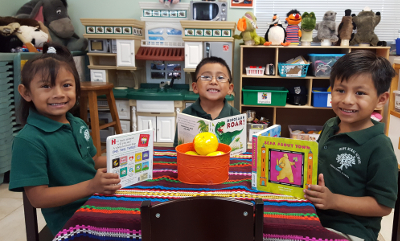 The core curriculum at Hope Rural consists of religion, mathematics, language arts, science and social studies. Our Mission Statement guides our curriculum design, development and implementation. To enhance our academic program, our school offers other enrichment programs which include:
VPK – the Florida State Voluntary Pre-Kindergarten Program
Red Bench – a literacy program for our Pre-K students. Two of our teachers go into their homes twice a month with brand new books and read to the children. The books are then given to the family to keep.
AR – Accelerated Reader Program in Grades 1-5
Music – Singing, Drumming, and Special Choir Events
Art – using mixed media to create stunning works, museum trips
Explorers - K-5 Multi-aged program where students and teachers explore together cultures, music, and current facts of countries around the world.
AFTER CARE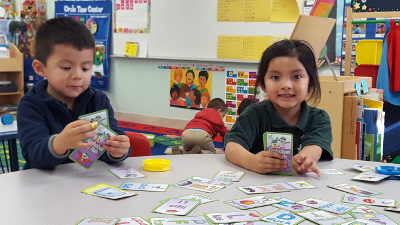 Hope Rural School offers an After-Care Program on Tuesdays, Wednesdays, and Thursdays from 2:45 P.M. – 5:00 P.M. During these hours the children do homework, and participate in extracurricular activities that include public speaking, art, drama, music, dance, and physical education.
FOOD PROGRAM
The children receive a nutritious and hot breakfast and lunch daily. We are fortunate to have a wonderful cook who prepares fresh meals. Students and staff are given monthly menus so that they know what is being served. All children are required to have school lunch. This program is funded by the Federal Government Lunch Program.
LITERACY PROGRAM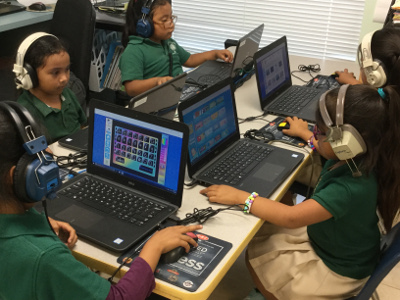 As part of its educational program development, Hope Rural School opened a Pre-K program in August of 2005. The program is developmentally appropriate, research-based, involves parents, enhances the children's educational readiness and supports family education. This is a critical program for our immigrant families who are not proficient in English. In a partnership with Martin County Literacy Council, our children in Pre-K and Kindergarten are involved in the "Red Bench Program". Each participating family receives a red bench/bookcase and a bi-monthly visit from a Literacy tutor who brings a new book and role models how to read to the children. Title I services are also provided to our students by the Martin County School System. The second phase of this outreach is an Adult Literacy Program that meets weekly using "The Rosetta Stone" software to learn English. The program has generated a lot of enthusiasm among our parents as they share their excitement of hopes and dreams becoming a reality both at their workplace and in their homes.
SUMMER SCHOOL
Hope Rural School offers a 3 week summer program that includes breakfast and lunch.
We provide a safe environment for our students to achieve academic readiness for their next grade level . The students experience educational field trips to Stuart , FL for bowling and to the Oceanographic Center. Our students have an opportunity to go swimming at our Indiantown YMCA and spend time at our local Indiantown library. We are glad that our children spend a good part of their summer safely with us, while growing stronger in their academic and social skills.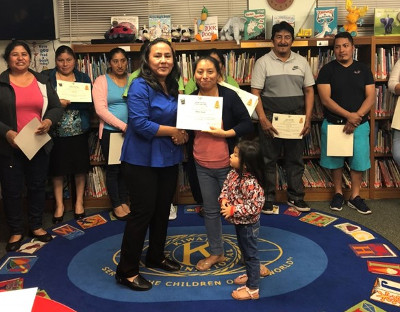 PARENT OUTREACH
In partnership with United Way of Martin County, our multi-faceted Outreach Program includes:
Parenting classes introduces them to a classroom setting, to the techniques used in teaching their children, (white board, videos, charts, group discussions, resource materials,). They grow to realize others have the same concerns as they, and that help is available. Active Parenting via cooperation and motivation is part of the curriculum. The addition of an Advanced Class for the parents of 4th & 5th Graders includes moral virtues and the issues confronting the children and their families. The certificate, awarded at the end of the 8-hour program, is treasured. Learning is an enriching life-long process. Children who come are supervised. They "see" that no one ever gets too old to learn.
The Garden Project is an informal classroom. Quality interactive family time is just as important as the ability to teach family values and customs while growing food for their table.